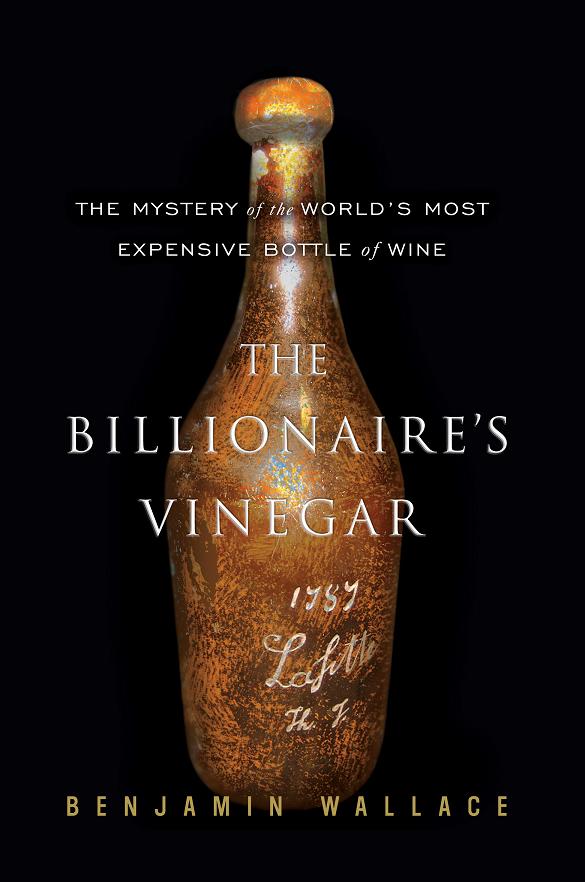 For collectors of wine, books, coins, trading cards or anything else, the lines between an interest and a passion — or a passion and an obsession — may become blurred over time. "The Billionaire's Vinegar," written by Benjamin Wallace, explores the often fanatical world of the rare wine market, offering a behind-the-scenes glimpse into some of the personalities who have purchased more wine than they could ever hope to drink. These are the collectors with tens of thousands of bottles in their cellars, who engage in bidding wars for past vintages of rare Bordeaux — a wine that can sometimes be well past its prime, to say the least.
"The Billionaire's Vinegar," which begins at Christie's of London in 1985, follows the discovery of a 1787 Lafite, which was allegedly purchased by Thomas Jefferson while he was living in Paris. The theme of provenance appears throughout the narrative, underscoring the notion that the value of any antique hinges upon its authenticity. Without the proper provenance, authenticity can become murky, and cherished collectibles can sometimes become embroiled in controversy. The book, as one can infer from its title, is as much a cautionary tale as it is a history lesson.
Wallace does excellent work recounting the incidents and the personalities that surrounded the discovery of the Jeffersonian bottles (of which there were more than two dozen). The subjects of the book range from avid wine collectors to billionaires who can afford anything, and who will subsequently purchase anything. At no time, however, does Wallace make the reader feel particularly envious of any of these people. The ubiquitous one-upmanship within the world of rare wine seems to often displace the original reason why most people began to collect wine in the first place — because it's simply enjoyable to drink.